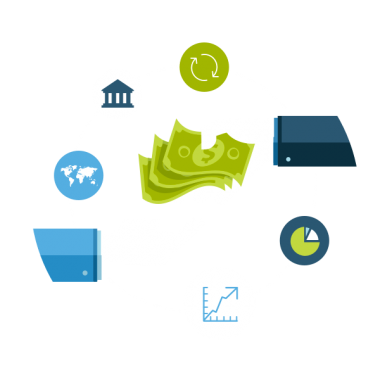 Affiliate Management
The relationship that is between publisher, customer, and advertiser lies within affiliate marketing.
Affiliate marketing is used to describe a form of online advertising that rewards an affiliate for referring a visitor or rewarding a customer for doing something like making a purchase or subscribing to a newsletter. It is basically free publicity for your page, a network of related sites directing customers to purchase from your website.
Affiliate campaigns have the best results when they happen to be combined with SEO or search engine optimization, email marketing support, PPC programs and happen to be well suited for service, travel and retail industries due to their timely research and large volume sales.
Effective affiliate marketing isn't throwing a bunch of links to various sites in hopes that something sticks. It is planned and intended to develop into a long term relationship with third party sites, research industry relevant sites that have trusted pages and build up valuable affiliate network for your site that will being in converted, quality traffic.
To be a successful, affiliate marketing will also have various business traits like being flexible with commission values especially when there is a slump in sales, because higher commission will make affiliates work harder for you.
32
Affiliate Marketing Campaigns
12
Recruiting new affiliates
15
Selection of affiliate networks
2
Affiliate Rewards Program Management "I have been working with this company for just a few months now, but without hesitation, I would recommend them. Their support has been outstanding and they went beyond my expectations. I worked with plenty of website optimization companies, but none of them can compare. " "Our Google rankings and traffic improved with just a few months of working with this company. We received great service from this team has been well beyond our expectations." Rodge P.
Real Estate Manager
"With years of SEO experience ourselves, we know just how hard it would be to come up with a successful SEO strategy and be able to effectively integrate within our workframe. As our business continues to grow yearly, keeping track of our SEO strategy became too time consuming and reduced our ability to be able to focus on our core business."
Our affiliate management team will be able to establish a clear understanding of your brand, products, and proposition in order to help you to outperform your competition.
We have the technical and strategical know how that is needed to allow us to connect you to a variety of networks, publishers, and verticals that are suitable for you all the while being able to deliver optimal placement and generate plenty of real sales.